Asphalt Sealing To Protect The Integrity & Visual Appeal Of Your Parking & Driving Areas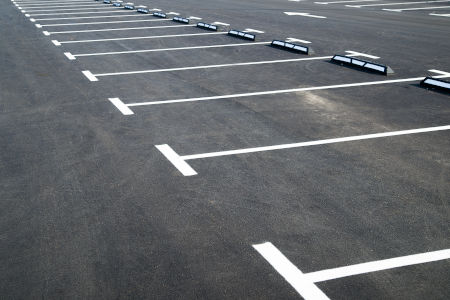 With weather, traffic, and the elements beating down on your Huntsville parking lot at all times, you need to give your parking lot an extra line of defense. Asphalt sealing is a great way to give your parking lot great long-term protection from damage and asphalt failure.
As business owners, we understand that issues like asphalt damage can take a lot of time and money to repair. We always say that an ounce of prevention is worth a pound of the cure, and the best solution is to stop damage before it occurs. If your Huntsville parking lot doesn't have a protective barrier against the elements, let us give it the protection it needs with our asphalt sealing service.
As trusted experts in parking lot services and pressure washing for Huntsville businesses, we're committed to helping you get what your property needs. If you're considering our asphalt sealing service and want to get an evaluation and estimate, call AceCo Commercial Services Group today at 256-910-7669.
Sealcoating & Crack Repair Specialists
Moisture is one of asphalt's worst enemies. Water gradually weakens the strength of the asphalt mixture, and as the asphalt starts to break down, moisture is able to penetrate deeper into the surface. Sealcoating the asphalt creates a protective barrier against moisture, which in turn helps prevent cracks and other forms of deterioration from occurring. The coat of sealant also helps enhances the durability of the asphalt, as well as giving it a clean, uniform look.
Even if your parking lot has been sealcoated previously, traffic can gradually wear away the protective barrier. How often you need protective sealing depends on the volume of traffic your parking lot receives. We account for traffic as well as the size of the lot and other environmental factors to evaluate what your lot needs and how often asphalt sealing should be done.
We also offer crack sealing for surface repairs. Smaller cracks should be sealed right away to prevent water from penetrating deeper into the asphalt. Our crack sealing will cover up the cracks and protect your parking lot's integrity- as well as get rid of those ugly eyesores! And if you're dealing with potholes or larger examples of asphalt damage, our asphalt patching service will help fix up those rough spots and make them as good as new.
Other Parking Lot Services
With asphalt sealing to protect your parking lot's surface and close-up cracks and asphalt patching to fix up larger potholes, you can count on us to keep your parking lot in sturdy shape. But that isn't all we provide. We also offer parking lot striping for when you're trying to construct the ideal lot for your business, as well as parking lot cleaning to wash out mess, debris, grease, and more for a sanitary and inviting surface. If you need help keeping your parking lot in great shape, give us a call today.
Call Your Local Hunstville Parking Lot Striping & Commercial Pressure Washing Experts Today!