Sidewalk Cleaning In Huntsville: Superior Care For Your Space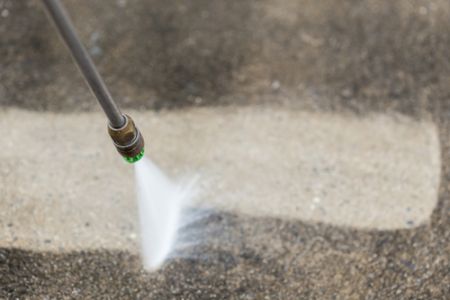 Dirty sidewalks are more than just a detriment to your property's curb appeal- they're a potential safety issue as well. Maintain safe and inviting walkways at your Huntsville commercial property for staff and visitors alike with Ace's expert sidewalk cleaning solutions!
Clean sidewalks complement their properties and can even help the surrounding landscaping stand out more. Also, when concrete is frequently cleaned, it's less likely to be exposed to substances that can weaken and deteriorate its integrity. Sidewalk cleaning additionally cleans away algae and mold growth, which can present health and hygiene issues and even become slipping hazards.
Good sidewalk cleaning is part of a high-quality regimen of superior care for your commercial space. As experts in pressure washing for Huntsville businesses and commercial properties, we seek to help you tackle the issues in your property's exterior maintenance to help your business be its best. If you're interested in our sidewalk cleaning, call and request a free estimate from AceCo Commercial Services Group at 256-910-7669
Walking Surface Cleaning For Safer Walking Surfaces
Frequently washed sidewalks are safer from deterioration and concrete failures than unmaintained walkways since they're less likely to suffer from long-term exposure to substances that can contribute to their breakdown. Sturdier concrete decreases the likelihood of cracks and other issues. Not only does this help you avoid costly sidewalk repairs, but it also reduces the likelihood of tripping hazards.
Algae and mildew don't contribute to deterioration in concrete quite as much as they do on other materials, but they can create potentially permanent stains and, more crucially, create unsafe slippery patches on walkways. Not only does sidewalk cleaning prevent these ugly stains and kill toxic spores, but it also washes away slippery growth for safer walking surfaces for all who visit your property!
Walking Path Pressure Washing To Best Maintain Your Walking Paths
Our high-PSI pressure washing gets in deep to wash stains out of your concrete and protect your walkways from deterioration. We take care to provide you with a safe, responsible cleaning by using eco-friendly products and protecting the surrounding landscaping. It is our honor to help our clients maintain commercial properties that they, their staff, and their patrons can be proud of.
Furthermore, we also offer pressure washing services for building care as well. Whether you have a facade to keep clean or an entire building to maintain, we can offer both storefront cleaning and building washing for better business maintenance. We even offer a special awning & canopy cleaning service to keep the most delicate parts of your business's exterior in great, visually impressive shape. We're here to help your business look its best however we can.
Call Your Local Hunstville Parking Lot Striping & Commercial Pressure Washing Experts Today!