Storefront Cleaning To Best Maintain Your Huntsville Commercial Spaces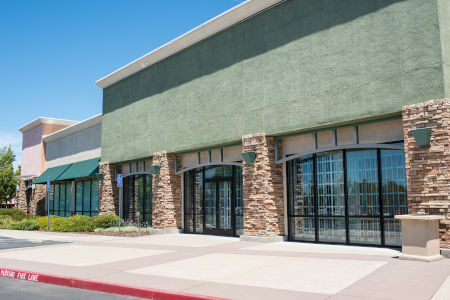 Finding a storefront cleaning expert to take care of your Huntsville business can be difficult. You deserve to have your property handled with efficiency and respect by a team who knows their stuff. As experts in commercial pressure washing, AceCo Commercial Services Group wants to be the team you can rely on for outstanding storefront cleaning services.
Regular storefront cleaning helps your business attract more customers, extends the longevity of your facade's building materials, and even improves the air quality around your store by washing up mold, bacteria, and dust. We're all about helping local businesses thrive with our cleaning, and we aim to create lasting results with our efficient services. If you need storefront cleaning for your business or commercial property, call AceCo Commercial Services Group today at 256-910-7669.
Retail Exterior Surface Cleaning To Create Enticing Businesses
Wanting good curb appeal for your business isn't a vanity thing- a strong visual appeal is a serious factor in a business's competitive viability. Customers' eyes will pass over a drab, dull storefront- and seriously dirty storefronts can even scare off otherwise interested customers. You want your business to entice people, and good visual appeal is a key part of that.
Our storefront cleaning service gets rid of grime, dust, stains, and other substances that dull your exteriors and leave them looking ugly and dirty. Our cleaning will make your storefront appear brighter, more colorful, and better maintained- waving the welcome flag for curious customers to come on in!
Retail Property Pressure Washing For An Attractive Commercial Space
We are careful in our work to produce top-quality results from our cleaning. We use both soft washing and pressure washing techniques to safely tackle messes on any kind of surface. This avoids issues that could arise with normal pressure washing alone, such as pressure stains or surface damage on more delicate materials. Our cleaning products are eco-friendly and EPA- approved, as we want our cleaning to promote a healthy and thriving environment for your business.
We additionally recommend sidewalk cleaning for maintaining safer and more inviting walkways around your property, and if your property's facade has awnings or canopies, our awning & canopy cleaning will keep them bright and stain-free and help prevent decay. At the end of the day, our pressure washing services are efficient, effective, and geared towards producing aesthetically amazing results so that you can maintain an attractive commercial space with ease.
Call Your Local Hunstville Parking Lot Striping & Commercial Pressure Washing Experts Today!