Hood Vent Cleaning For A Safer, Cleaner Commercial Kitchen In Huntsville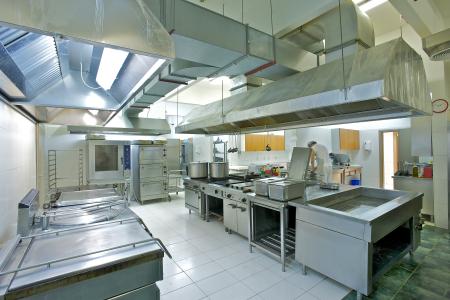 A clean, grease-free hood vent system is crucial for the safe, sanitary, and smooth operation of any commercial kitchen. If you operate a restaurant or any business with a commercial kitchen here in Huntsville, keep your employees and your property safe with proper, frequent hood vent cleaning.
Grease is the number one cause of cooking fires, and it doesn't take much to set off a blaze. Grease that collects in your kitchen hoods can eventually amass enough to present a serious fire hazard if something triggers it. Kitchen hood vent cleaning, when performed regularly, is an essential part of kitchen fire prevention and will help your business stay code-compliant.
We work hard every day to help provide the best pressure washing for Huntsville businesses and help them maintain safe, healthy, and efficient operations. Our hood vent cleaning will help protect you, your staff, and your facility from fire hazards, air quality issues, and more. If you'd like to get an assessment for a free quote today, give AceCo Commercial Services Group a call at 256-910-7669.
Kitchen Hood Pressure Washing
How often you should have hood vent cleaning done depends a lot on the design and the volume of production from your kitchen, but the number can range from as frequently as once a month to once a year. The quickest way to estimate what your kitchen needs is by consulting the NFPA 96 Standards Chart to see what your operation falls under. However, the best way to get an accurate assessment is to call the hood vent cleaning experts.
We'll assess your kitchen and discuss with your what your ideal hood vent cleaning regimen should be. The actual cleaning process itself is quick and is typically complete within a few hours. The degreasing and cleaning products we use are eco-friendly and approved for kitchen use. We work with efficiency to completely clean out your kitchen hood and exhaust system, leaving them grease-free.
Exterior Commercial Pressure Washing
While we work hard inside your facility to cleanse your kitchen's hood system, don't neglect to consider your facility's exterior maintenance as well. Grease, algae, mold, grime, and other elements can break down building materials, create long-lasting stains, and compromise your curb appeal.
Our pressure washing aims to help Huntsville businesses be their best by keeping them safe, clean, sturdy, and inviting. From your parking lot to your storefront, we do what it takes to get your business the way you want it. If you're interested in getting a quote for any of the following services, call us today:
Storefront Cleaning
Sidewalk Cleaning
Parking Lot Cleaning
Awning & Canopy Cleaning
Call Your Local Hunstville Parking Lot Striping & Commercial Pressure Washing Experts Today!